Our Frankfurt Airport Restaurants & Bars
Regional & cosmopolitan: Gourmet treats that connect!
Our tasty drinks and dishes vary from reagional to international, from aromatic barista coffee to perfectly mixed cocktails. Enjoy regional delicacies in our familial Restaurant Taverne, the flavors of the world at Restaurant Flavors or a coffee break at our relaxed Lobby Café The Glass House. We serve refreshing drinks in our sociable Davidoff Lounge and our Sports Bar serves Beer, fine wine and snacks.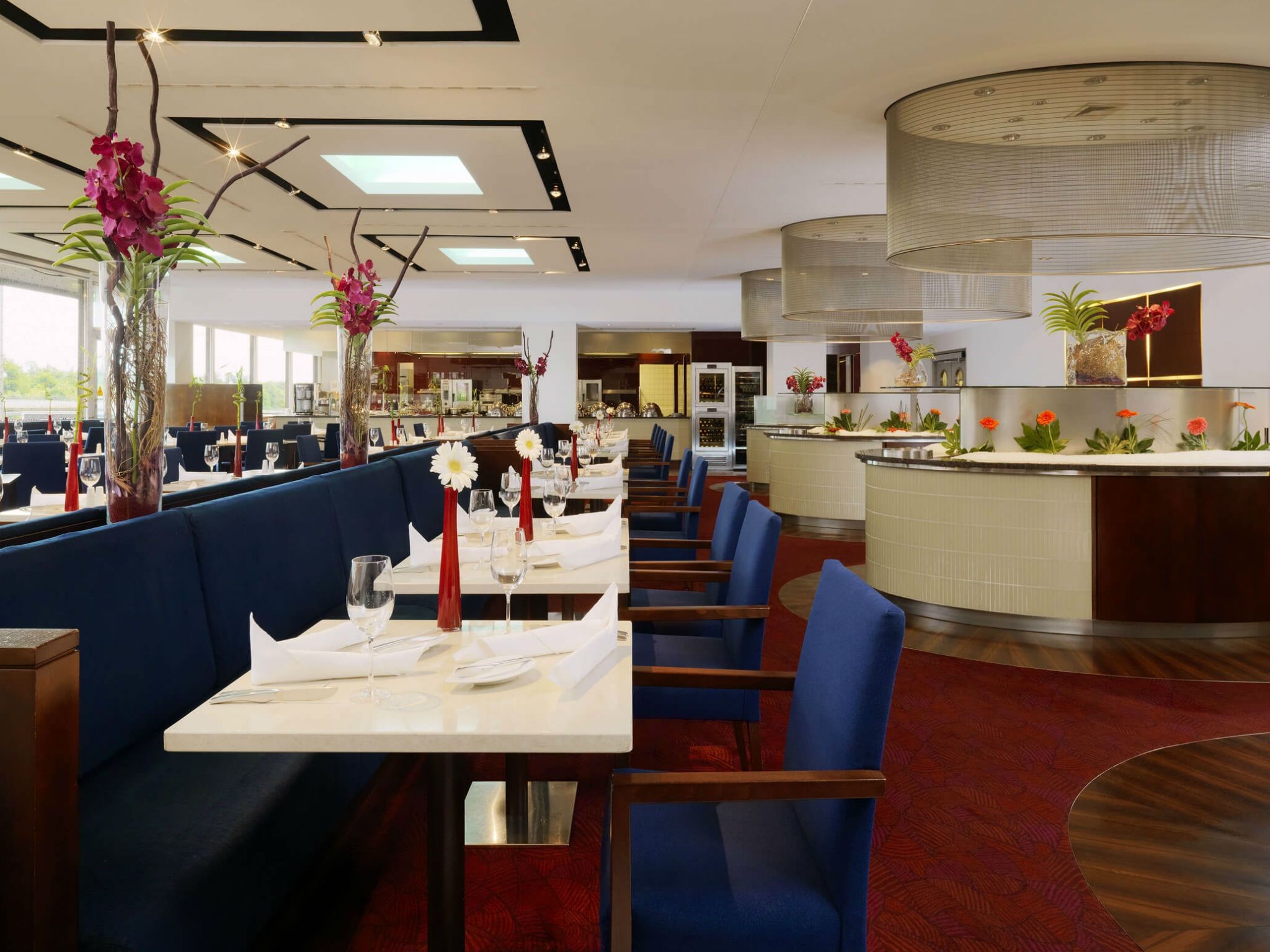 Restaurant Flavors
The best recipes of the world, united in our popular Frankfurt Airport restaurant, Flavors: In an open show kitchen, the friendly chefs prepare aromatic curries, juicy steaks, heavenly pasta and crunchy vegetable creations - all freshly made in front of you. Also, your perfect day starts with a healthy breakfast at Restaurant
Opening hours:
Monday to Friday: 06:30 AM - 10:00 PM*
Saturday to Sunday: 6:30 AM - 11:00 PM*Flavors.
Sports Bar
Lounge flair, cool drinks and good company: Anyone who lands at Frankfurt will find our Sports Bar is a quiet place to relax, meet friends and network. Comfortable seating corners invite you to linger there and the relaxed atmosphere means that strangers soon strike up conversations. Alongside drinks you can have delicious Bar Food, watch sportscasts or attend varying events.
Our Sports Bar is also the only location where the famous Sheraton SkyNight Parties take place.
Opening hours:
Monday to Friday: 05:00 PM - 01:00 AM*
Saturday, Sunday, Public Holiday: 03:00 PM - 01:00 AM*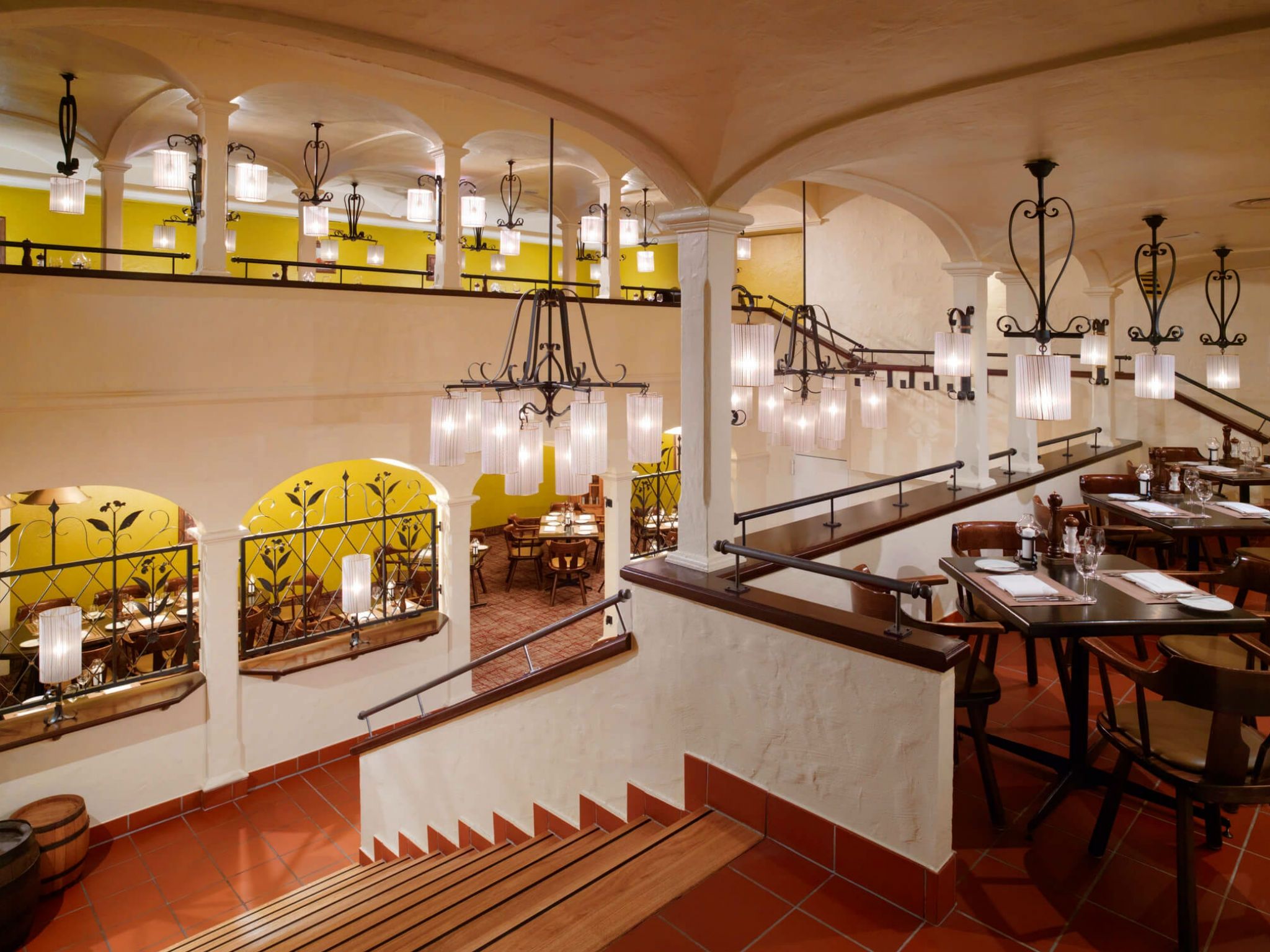 Restaurant Taverne
Our creative culinary team presents you with regional classics with a modern twist every evening from Monday to Friday.
In the inviting atmosphere of our restaurant at Frankfurt Airport, you can end your working day in a relaxed manner or spend a pleasant evening with friends.

Opening hours:
Monday to Friday: 06:00 - 11:30 PM*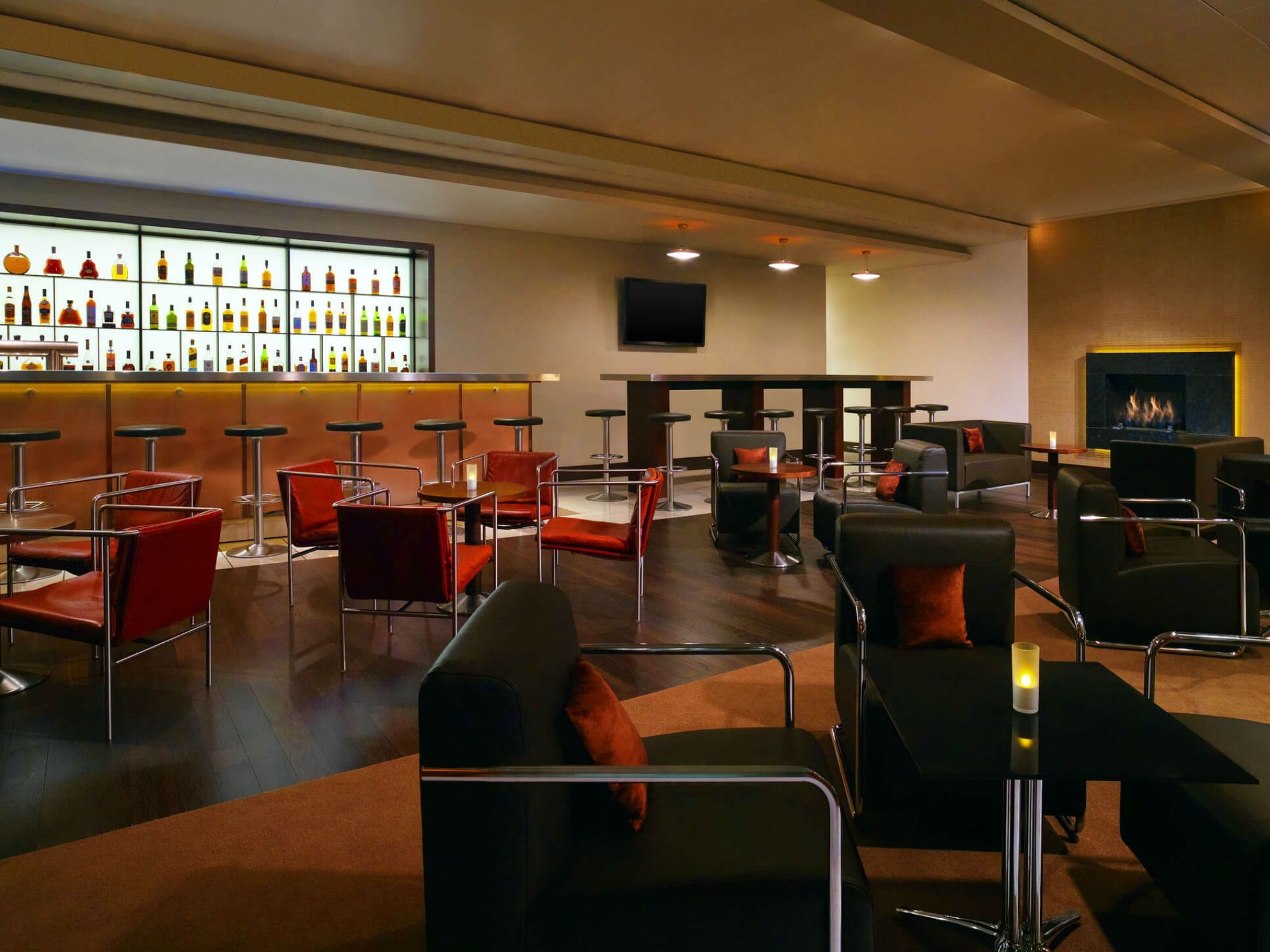 Davidoff Longe
Fine cigars and drinks from around the world - the "relaxed cuban" of Frankfurt's Bars
Enjoy the relaxed, cosmopolitan flair, get advice from our accomplished bar staff at the humidor and browse our cocktail menu. Fine wines and sparkling drinks from France are also served here.
It is the only smoking bar at the airport and the best bar for cigar aficionados in Frankfurt.
Opening hours:
Monday to Friday: 03:00 PM - 01:00 AM*
Saturday, Sunday, Public Holidays: 05:00 PM - 01:00 AM*
Lobby Cafe The Glass House
Pleasure and relaxation in a light and airy atmosphere. Perfect barista coffee, home-made cakes and delicate snacks pamper you with a small culinary break.Our friendly service team can also give you an aromatic coffee to take away and a fresh fruit snack gives you the necessary energy to start afresh.
At Glass House We Proudly Serve premium Starbucks® coffees. Every coffee we offer is expertly roasted and handcrafted all the way from the farm to you.
Opening hours:
Monday to Friday: 07:00 AM - 06:00 PM*
Saturday to Sunday: 08:00 AM - 03:00 PM*