The Sheraton Club Lounge at Frankfurt Airport
Located directly at the airport and with a spectacular view of the airport apron, the sociable Sheraton Club Lounge in your Sheraton Frankfurt Airport Hotel provides a welcoming environment.
Here you can relax in a comfortable atmosphere, meet business partners for breakfast or make new contacts over an evening appetiser.
In the evening, enjoy cool drinks and delicious canapés in front of the impressive backdrop of the airport bathed in the evening light.
Opening hours:
Club Lounge reception and service: 06:00 AM - 11:00 PM
Breakfast buffet: 06:30 AM - 10:00 AM
Afternoon snacks: 02:00 PM - 06:00 PM
Finger-food: 06:00 PM - 09:30 PM
Snacks + 1 warm dish: 06:00 PM - 09:00 PM
Soft drinks: 10:00 AM - 11:00 PM
Beer and wine: 02:00 PM - 11:00 PM
Selection of spirits: 06:00 PM - 09:00 PM
The attentive service team in the Sheraton Club Lounge on the 9th floor of our Sheraton Frankfurt Airport Hotel welcomes you throughout the day with aromatic coffee, refreshing drinks and tasty snacks.
Benefit from many additional free services::
• Private Check-In & Check-Out
• High-Speed Internet via Wi-Fi and LAN
• Continental breakfast buffet
• Appetizers and delicious canapés in the evening
• Separate small gym
• and much more
Club Lounge for Day use for € 99 EUR per Person / Day - book here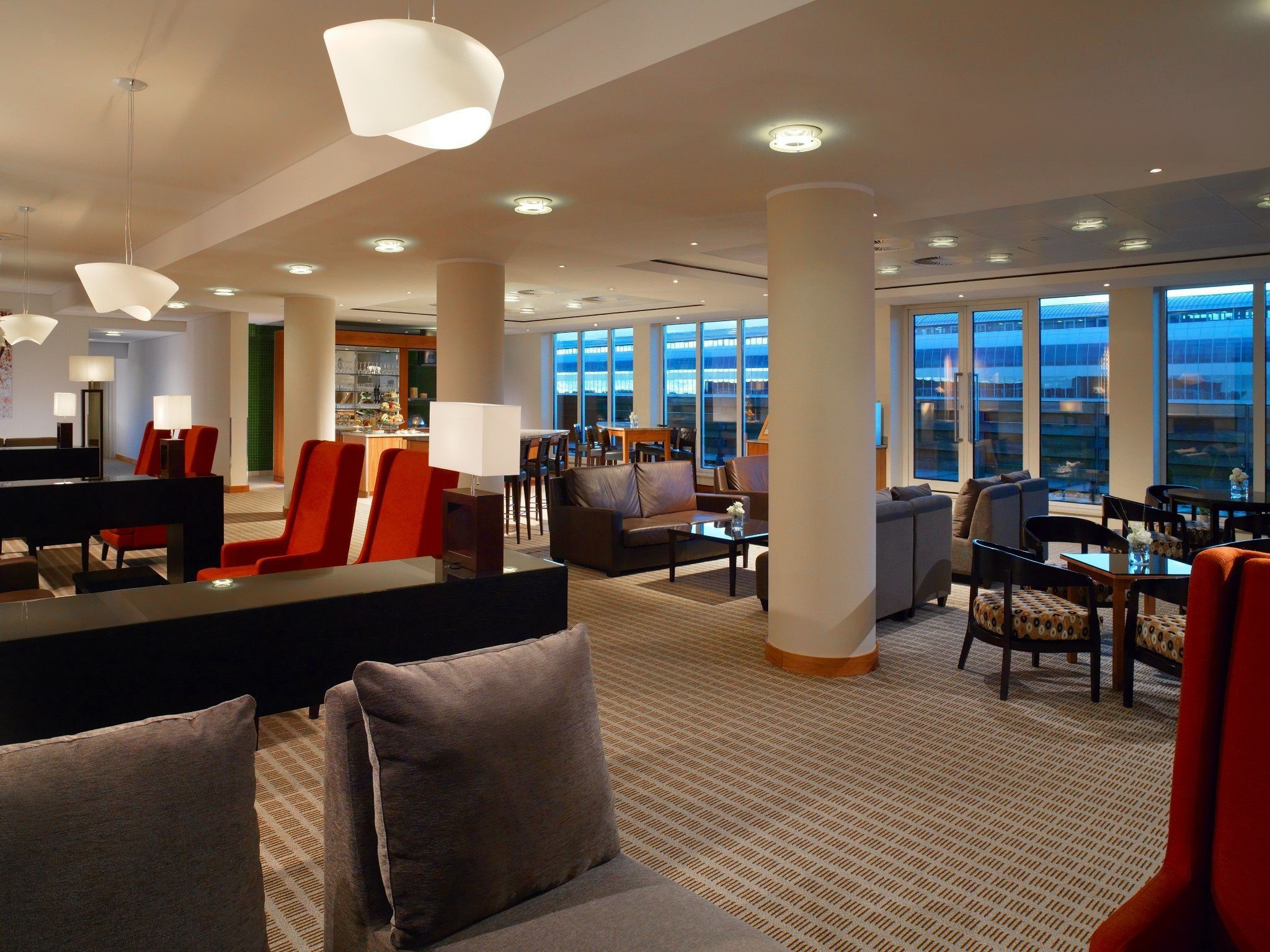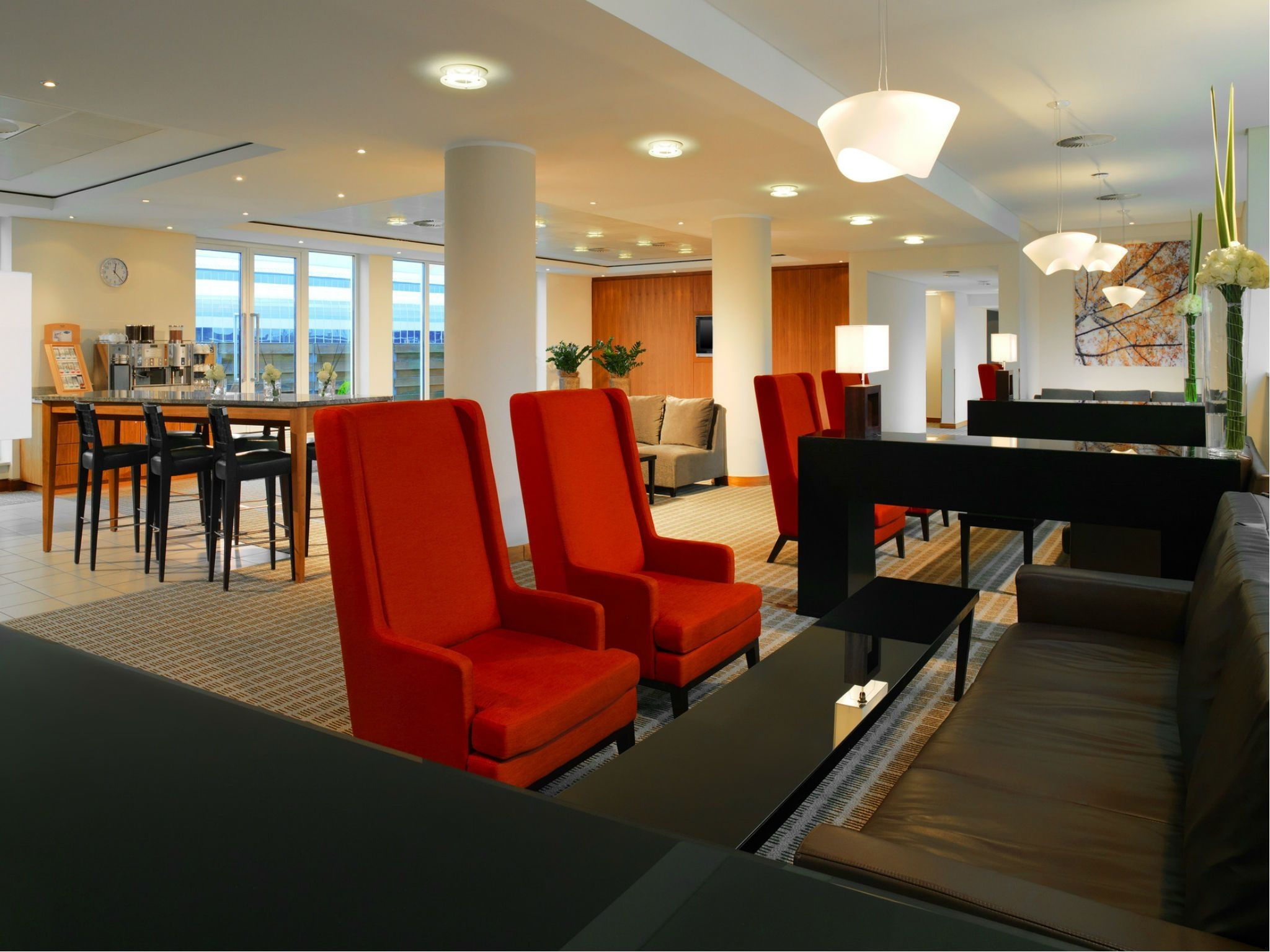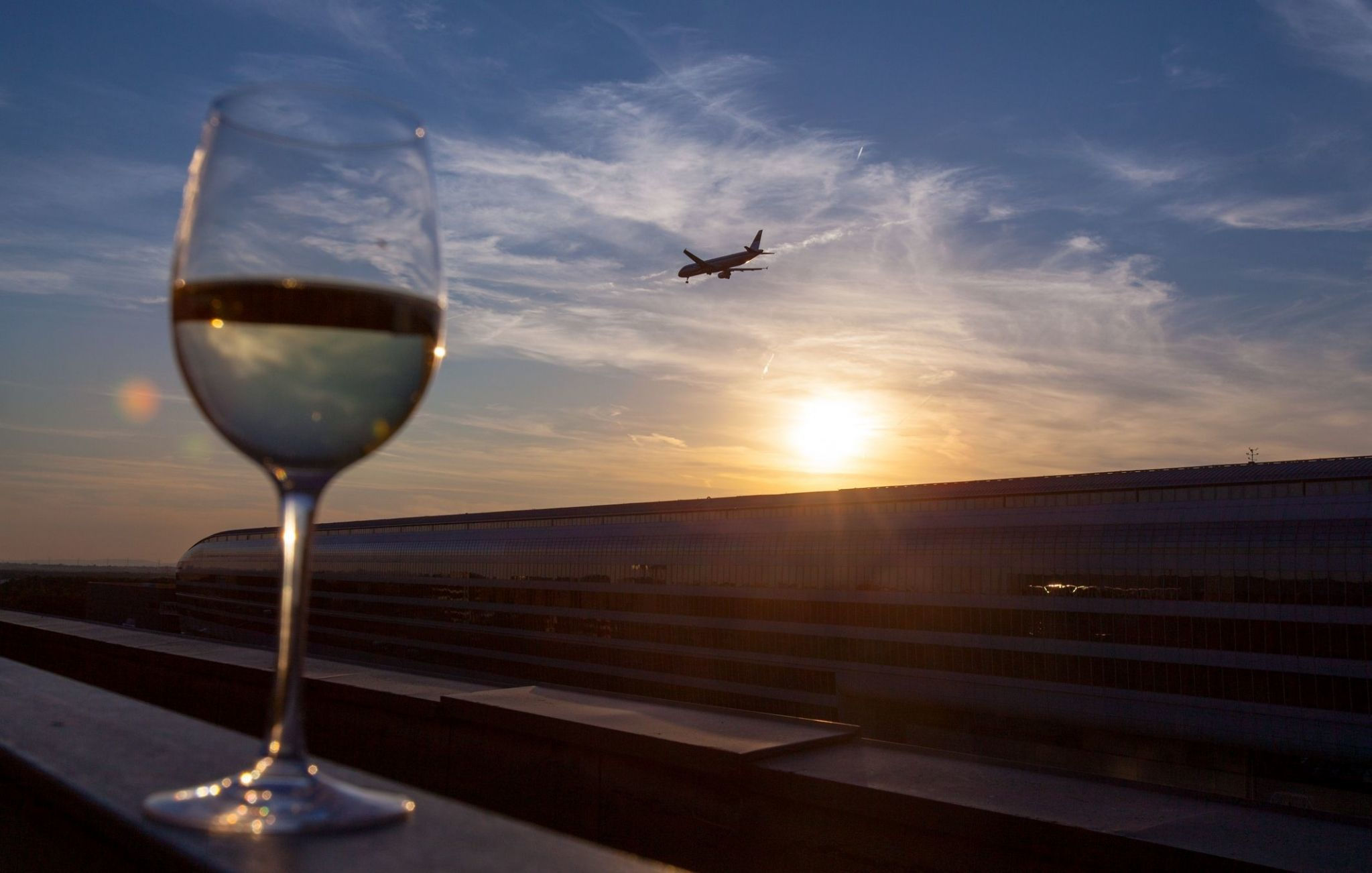 Club Rooms & Suites - Access to the Sheraton Club Lounge included